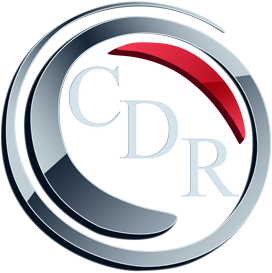 CDR Business IT Solutions is Proudly Serving Central Texas.

CDR is helping clients in Laredo, El Paso, Hando, Castroville, Hays County, and Guadalupe County.

Our History
CDR Business IT Solutions was founded in January of 2004 to meet the growing demand for computer support services by small businesses in the wake of the Internet boom. With a staff of two employees, one who was part time, service calls were limited to the San Antonio area. In proceeding years we have emerged as a leading IT services company serving clients in industries as diverse as manufacturing to interior design ranging in size from small businesses to Fortune 500 companies.
CDR Biz philosophy has evolved from the "reactive" support model to the comprehensive "proactive" approach. Our improved methods are designed to help clients reduce downtime and reign in unpredictable support costs. While certain philosophies and methodologies have changed to keep up with the times, our core values have remained unchanged. We still pride ourselves in providing the highest level of service with experienced and knowledgeable staff that understand and value our client's needs. Our strength is in our solid processes, our commitment to our clients and the ability to provide a complete IT solution.
Managed Service Plan Ensures:
Give those hours wasted on IT problems back to your employees and create a lasting impression on your clients through superior technology services and customer care.