Security cameras are a must have, not only in business use but in the home as well.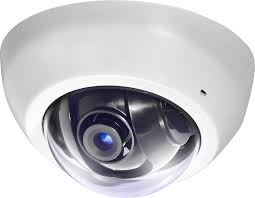 In today's world it is often difficult to identify who broke into your home, or business & surveillance cameras often can make that case. Additionally, the visual presence of a camera is a great deterrent for would be criminals. However, in the video you just watched you can see how cameras have improved today to not only protect you but accelerate your business to the top in productivity by monitoring everything that happens around the clock, not just security issues.
With our Meraki security camera solution, and integration into our Meraki dashboard we can eliminate the cost and complexity required by traditional security camera solutions. Available in Indoor and Outdoor models, our cameras are cloud based and eliminate the need for servers and video recorders. High endurance solid state on-camera storage removes the concern of excessive upload bandwidth use and provides robust failover protection, as long as the camera has power it will continue to record, even without network connectivity.


[bellows config_id="main"]